Leather Working Workshop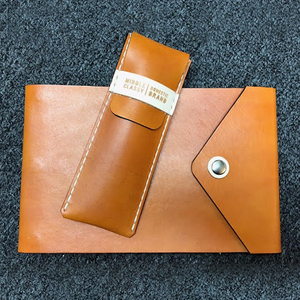 Leather Working Workshop
April 14, 2018
Opening Reception / Apr 14, 1:00PM - 5:00PM
28 days away

カレンダーに加入 (.ics)
このイベントを分かち合う
Registration
切符
---
Learn how to make your own custom leather sketchbook from an experienced leather worker. This is a great workshop for beginners and those interested in learning the basics and joys of leather working as well as those who want to create a truly unique and quality sketchbook. Create a great gift for yourself or a loved one.

*Act fast, seats are limited!
taught by exprienced craftsman Paul Chan of middleclassy.com
supplies included
$135 per person
1pm - 5pm
Students will learn to:
stain leather
punch holes
hand stitching techniques
edge finishing
stamping a monogram
and more...
students will leave with:
a completed leather sketchbook
an extra ream of perforated paper for refills
a pen case
a matching pen