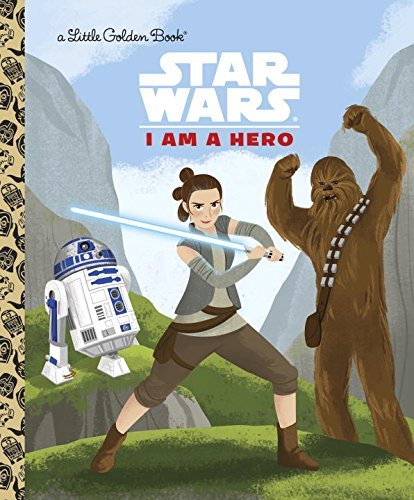 I Am A Hero (Little Golden Book)
共有商品
Features:
ハードカバー
Limited Edition
Signed

Meet all the brave heroes from the Star Wars saga in this Little Golden Book!
Meet Luke Skywalker, Princess Leia, Han Solo, Chewbacca, Finn, Rey, Poe Dameron, and all the brave heroes from the epic
Star Wars
space saga! Featuring stunning retro stylized illustrations, this book is perfect for
Star Wars
—and Little Golden Book—fans of all ages. It includes epic scenes from
A New Hope
,
The Empire Strikes Back
,
Return of the Jedi
,
The Force Awakens
, and
Rogue One
.
追加
If you would like us to stock more of this item, please contact us. Note that we may not be able to re-stock all items.
あなたも考慮されるかもしれません