21
days left to order and receive your domestic shipments by Christmas!
14
days left to order and receive your international shipments by Christmas! Please email us for international shipping after December 10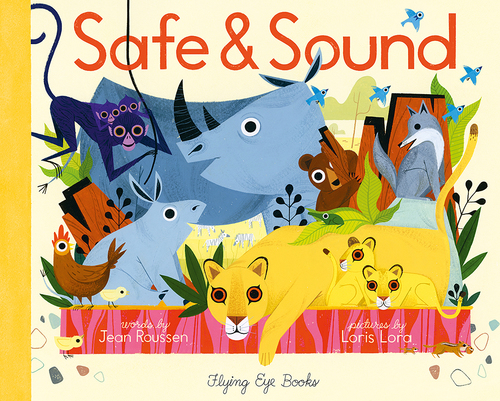 Safe & Sound
共有商品
Features:
ハードカバー
Limited Edition
Signed

Please allow 3-5 business days of shipping and handling. All pre-orders will ship Tuesday May 23rd.

Young chipmunks live underground, while kangaroo joeys need a pouch, and crocodile hatchlings hide in their mother's mouths. And so baby animals are safe and sound with their grown-ups close around!
In this simple rhyming text accompanied by Loris Lora's stunning illustrations, children are introduced to a whole host of baby animals and their homes.


Loris Lora is a Los Angeles based freelance illustrator and a graduate of Art CentrerCollege of Design in Pasadena, CA. Loris has had her work published in The New York Times, The Wall Street Journal, and the Nobrow magazine. In addition, her artwork has been featured in galleries across the globe. Eventually Everything Connects was a project she started while attending Art Center which highlights the relationships and connections of creatives during an innovative and exciting period in design.
その他のビュウ
追加
If you would like us to stock more of this item, please contact us. Note that we may not be able to re-stock all items.
あなたも考慮されるかもしれません