2
days left to order and receive your domestic shipments by Christmas!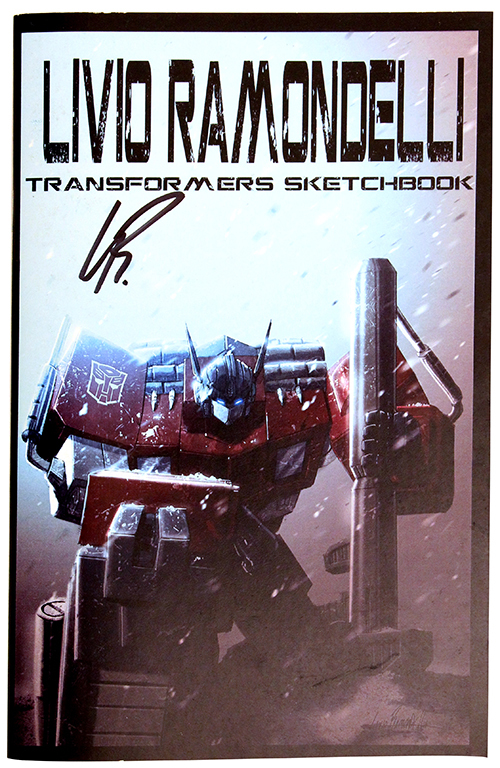 Livio Ramondelli: Transformers Sketchbook
共有商品
Features:
Limited Edition
Signed

Livio's Transformers Sketchbook is a must-have for any Transformers fan. Whether you're a long-time admirer of the art since the 80s or enjoy the current live-action films, you're bound to fall in love with these graphite drawings of your favorite characters come to life! Beautiful comic style and attentive to the anatomy of these mechanical men.

Livio Ramondellio is a comic book artist that has previously worked with Dark Horse Comics for Star Wars covers, and services his art & designs to various companies liek Hasbro, Google and Upper Deck. Currently he's working on projects for IDW Publishing.
その他のビュウ
追加
あなたも考慮されるかもしれません