3
days left to order and receive your domestic shipments by Christmas!
Previous ピース It's a Small World: Exhibit & Artist Signing (全て) 次 ピース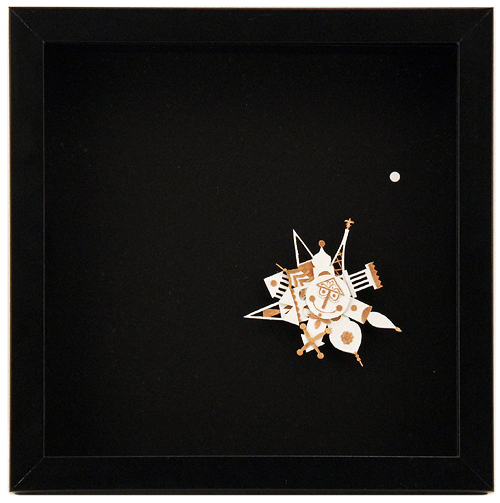 Suspended in a Sunbeam
共有商品
アート、美術 Height:
9.0" (22.86 cm)
アート、美術 Width:
9.0" (22.86 cm)
中サイズ:
Acrylic and cut paper
その他のビュウ
追加
Kevin Chan is a local freelance designer, illustrator, and crafter who graduated with a BFA in graphic design from Cal Poly Pomona. Most recently, Chan received the Certificate of Typographic Excellence from Type Directors Club in the TDC57 Communication Design Competition, and will be included in the Type Directors Club Annual, Typography 32. His work can be seen regularly here at Gallery Nucleus and Flock Shop.